FIRM PADDED HANDLE
A padded soft but firm handle that won't squeeze your fingers together and dig into your hands while retaining its shape—unlike crumpled up webbing straps.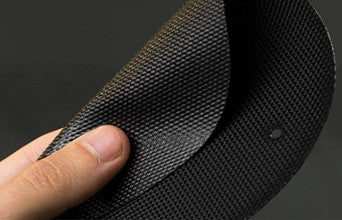 1680D BALLISTIC NYLON EXTERIOR
The exterior of the Shotbag Ballast bag is made of Ballistic Nylon. "Ballistic" means it is weaved with a filament fabric that allows it to glide through tight areas.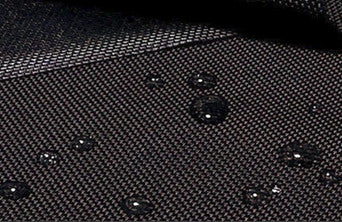 DWR COATING
Factory-applied coating of Durable Water Repellent (DWR) which is a first line of defense against water saturation by encouraging water to bead and roll off.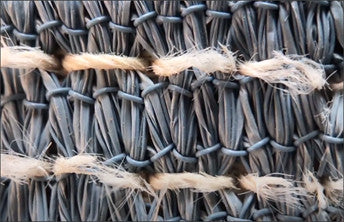 PTFE (TEFLON) THREAD
Like an underappreciated executive assistant—the glue that holds everything together—the importance of thread selection—often the weakest link in a sewn product—is frequently overlooked. This is especially true for fabric that is exposed to the elements and the sun, as UV rays can cause the thread to rot as shown above. PTFE (polytetrafluorethylene) thread, made from Teflon, is undaunted by the sun and other environmental foes, which is why it is known as a lifetime thread and why we use it on every stitch of our bags.